(SR) Rohan Kishibe (Link Skill)
Jump to navigation
Jump to search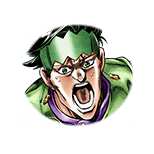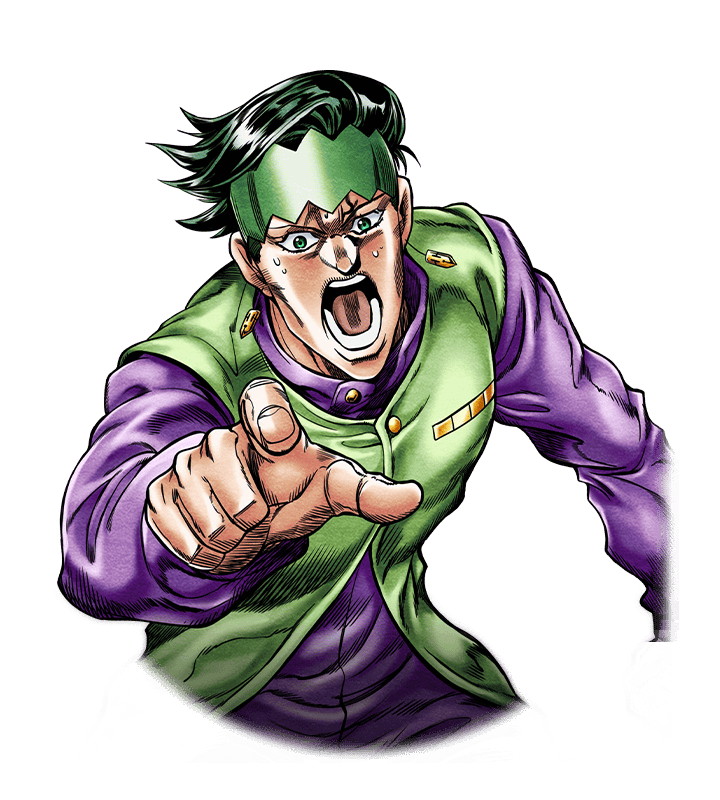 Main Info
Abilities
Leader Skill
See also: Scaling
To "read"
Leader Skill parameters effect up 1.05 times!
Command Skill
You are absolutely...
Deal 400% damage within the range (medium circular)! Furthermore, tied up for 1 turn and deal 300% damage at the end of enemy and ally actions!
Ability


You become a "masterpiece" forever
3
When an ally other than yourself die ATK+600% up!
Break Skill

Madness tolerance
Disable the effects of area skills Madness
Scaling
To "read"

| | |
| --- | --- |
| Level 1 | Leader Skill parameters effect up 1.05 times! |
| Level 20 | Leader Skill parameters effect up 1.25 times! |
Stand without user

| | |
| --- | --- |
| Level 1 | Deal 400% damage within the range (medium circular)! Furthermore, tied up for 1 turn and deal 300% damage at the end of enemy and ally actions! |
| Level 20 | Deal 8000% damage within the range (medium circular)! Furthermore, tied up for 1 turn and deal 2000% damage at the end of enemy and ally actions! |
You become a "masterpiece" forever

| | |
| --- | --- |
| Level 1 | When an ally other than yourself die ATK+600% up! |
| Level 20 | When an ally other than yourself die ATK+5000% up! |