(SSR) Akira Otoishi (The ultimate expression of rage!)
Jump to navigation
Jump to search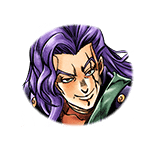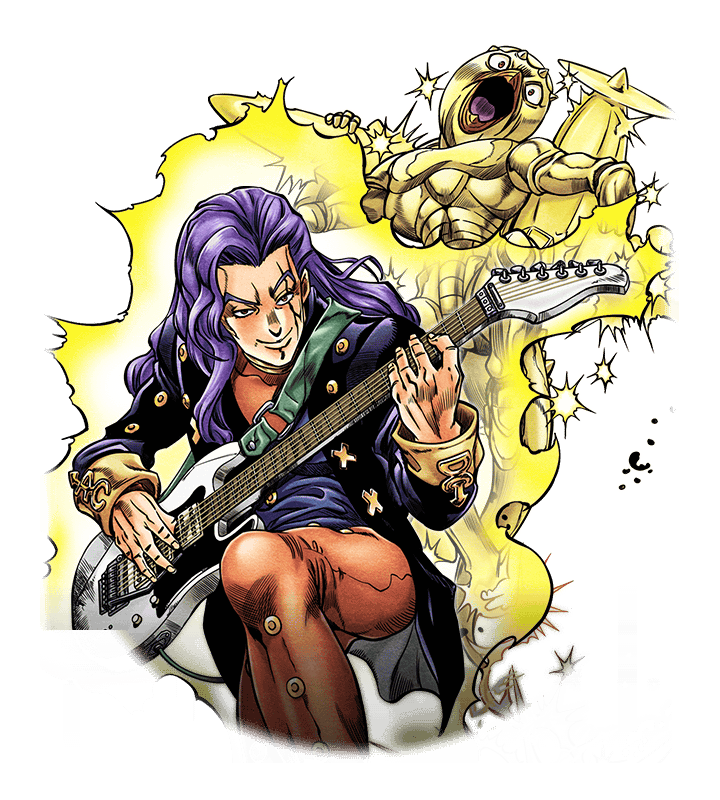 音石明

Info
Rarity:

Akira Otoishi
Stand User
Attribute:

Diamond Is Unbreakable

Stats
Attack:
4510
HP:
5550

---

A man who carries a guitar with him, dreaming of becoming an ultra-super guitarist. He sometimes expresses his extreme emotions through his playing.

Main Info
Abilities
Leader Skill
Yeah!
Black attributes movement distance +150%
Command Skill
In my heart! The ultimate expression of rage!
Movement distance +200% when moving, deal 800% damage to enemies within the range (medium circle) when tapping and blow them away by your own movement distance! Deal 800% defence-ignoring damage when an enemy hits a wall!
Ability


I want to kill your Mamas!
3
For 1 move upon appearing on the field, avoid 99% of contact attacks! Furthermore, once in the Round, if you deal 20 hits or more increase ATK+500% and movement distance +250%!
Break Skill

Fear invalid
Disable the effects of area skills Fear

Destruction
You can destroy area skills up to 1 time
Scaling
In my heart! The ultimate expression of rage!

| | |
| --- | --- |
| Level 1 | Movement distance +200% when moving, deal 800% damage to enemies within the range (medium circle) when tapping and blow them away by your own movement distance! Deal 800% defence-ignoring damage when an enemy hits a wall! |
| Level 20 | Movement distance +500% when moving, deal 150000% damage to enemies within the range (medium circle) when tapping and blow them away by your own movement distance! Deal 50000% defence-ignoring damage when an enemy hits a wall! |
I want to kill your Mamas!

| | |
| --- | --- |
| Level 1 | For 1 move upon appearing on the field, avoid 99% of contact attacks! Furthermore, once in the Round, if you deal 20 hits or more increase ATK+500% and movement distance +250%! |
| Level 4 | For 1 move upon appearing on the field, avoid 99% of contact attacks! Furthermore, once in the Round, if you deal 18 hits or more increase ATK+658% and movement distance +289%! |
| Level 7 | For 2 moves upon appearing on the field, avoid 99% of contact attacks! Furthermore, twice in the Round, if you deal 16 hits or more increase ATK+816% and movement distance +329%! |