(SSR) Anjuro Katagiri
Jump to navigation
Jump to search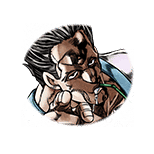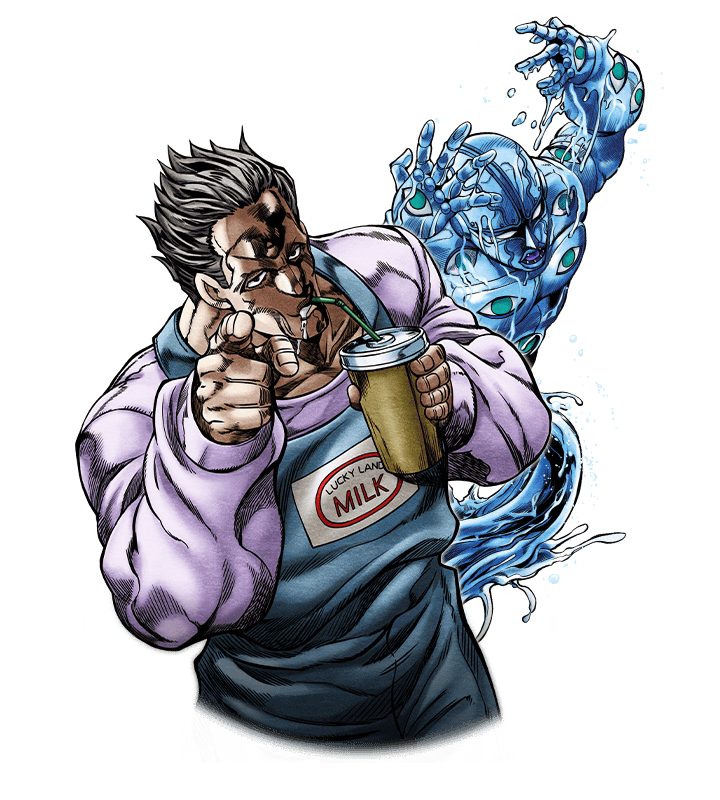 片桐安十郎

Info
Rarity:

Anjuro Katagiri
Stand User
Attribute:

Diamond Is Unbreakable

Stats
Attack:
3050
HP:
8030

---

A criminal known as "Anjuro" in newspapers and other media, who have even been called the most despicable criminal in Japanese history. He has spent most his life in prison.

Main Info
Abilities
Leader Skill
I'm still feeling good...'
Black attributes and Stand users HP+60%, ATK+60%
Command Skill
Choke in my Stand and die!
Select one enemy and deal 800% damage and attach Aqua Necklace! Furthermore, during that turn, the amount of damage received by the attached enemy increases to 120% and the defense is reversed!
Ability


Makes me feel... huhaa... soooo gooood!
3
When hitting a weak point, deal an additional 250% damage to the target and disables all enemy contact counters for all enemies for 2 turns!
Break Skill

Pain invalid
Disable the effects of area skills Pain

Intimidation tolerance
Disable the effects of area skills Intimidation
Scaling
Choke in my Stand and die!

| | |
| --- | --- |
| Level 1 | Select one enemy and deal 800% damage and attach Aqua Necklace! Furthermore, during that turn, the amount of damage received by the attached enemy increases to 120% and the defense is reversed! |
Makes me feel... huhaa... soooo gooood!

| | |
| --- | --- |
| Level 1 | When hitting a weak point, deal an additional 250% damage to the target and disables all enemy contact counters for all enemies for 2 turns! |
| Level 2 | When hitting a weak point, deal an additional 1289% damage to the target and disables all enemy contact counters for all enemies for 2 turns! |
| Level 4 | When hitting a weak point, deal an additional 3368% damage to the target and disables all enemy contact counters for all enemies for 2 turns! |