(SSR) Aya Tsuji (Custom Campaign)
Jump to navigation
Jump to search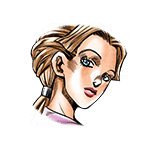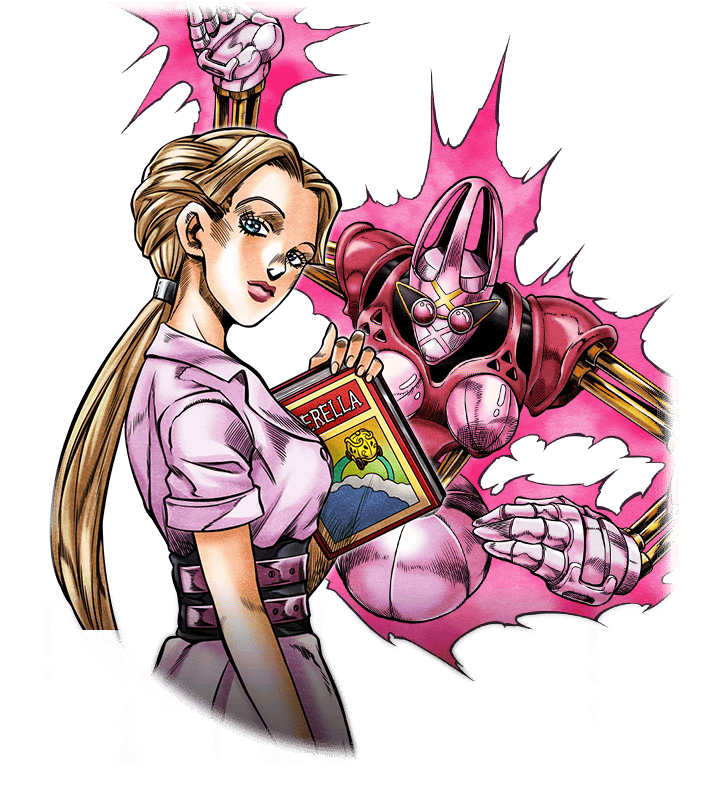 辻 彩

Info
Rarity:

Aya Tsuji
Stand User
Attribute:

Diamond Is Unbreakable

Stats
Attack:
3290
HP:
6770

---

A woman with a languid manner who runs the aesthetic salon "Cinderella". She is a beautician who sells make-up techniques that can bring you happiness.

Main Info
Abilities
Leader Skill
See also: Scaling
Talented esthetician
Red attributes and Stand users HP+80%
Command Skill
"Esthetician Stand"
The field changes to Cinderella salon, place 3 lipsticks (taking a lipstick increases ATK by 300% and Skill Gauge by 10%)[1]
Ability


Magical constraints
2
Until an ally takes 1 action. For all allies ATK+200%, movement distance +100%, Smash range +35%, Smashes count +1
Break Skill
This unit can have any Break Skill (except Destruction)*
Scaling
Talented esthetician

| | |
| --- | --- |
| Level 1 | Red attributes and Stand users HP+10% |
| Level 7 | Red attributes and Stand users HP+32% |
| Level 9 | Red attributes and Stand users HP+39% |
| Level 10 | Red attributes and Stand users HP+43% |
| Level 11 | Red attributes and Stand users HP+51% |
| Level 13 | Red attributes and Stand users HP+54% |
| Level 15 | Red attributes and Stand users HP+62% |
| Level 16 | Red attributes and Stand users HP+65% |
| Level 17 | Red attributes and Stand users HP+69% |
| Level 20 | Red attributes and Stand users HP+80% |
"Esthetician Stand"

| | |
| --- | --- |
| Level 1 | The field changes to Cinderella salon, place 3 lipsticks (taking a lipstick increases ATK by 300% and Skill Gauge by 10%) |
| Level 20 | The field changes to Cinderella salon, place 3 lipsticks (taking a lipstick increases ATK by 800% and Skill Gauge by 30%) |
Magical constraints

| | |
| --- | --- |
| Level 1 | Until an ally takes 1 action. For all allies ATK+200%, movement distance +100%, Smash range +35%, Smashes count +1 |
| Level 5 | Until an ally takes 1 action. For all allies ATK+411%, movement distance +142%, Smash range +38%, Smashes count +1 |
| Level 6 | Until an ally takes 2 actions. For all allies ATK+463%, movement distance +153%, Smash range +39%, Smashes count +1 |
| Level 7 | Until an ally takes 2 actions. For all allies ATK+516%, movement distance +163%, Smash range +40%, Smashes count +1 |
| Level 10 | Until an ally takes 2 actions. For all allies ATK+674%, movement distance +195%, Smash range +42%, Smashes count +1 |
| Level 11 | Until an ally takes 2 actions. For all allies ATK+726%, movement distance +205%, Smash range +43%, Smashes count +2 |
| Level 13 | Until an ally takes 2 actions. For all allies ATK+832%, movement distance +226%, Smash range +44%, Smashes count +2 |
| Level 14 | Until an ally takes 2 actions. For all allies ATK+884%, movement distance +237%, Smash range +45%, Smashes count +2 |
| Level 15 | Until an ally takes 2 actions. For all allies ATK+937%, movement distance +247%, Smash range +46%, Smashes count +2 |
| Level 16 | Until an ally takes 3 actions. For all allies ATK+989%, movement distance +258%, Smash range +47%, Smashes count +2 |
| Level 17 | Until an ally takes 3 actions. For all allies ATK+1042%, movement distance +268%, Smash range +48%, Smashes count +2 |
| Level 18 | Until an ally takes 3 actions. For all allies ATK+1095%, movement distance +279%, Smash range +48%, Smashes count +2 |
| Level 19 | Until an ally takes 3 actions. For all allies ATK+1147%, movement distance +289%, Smash range +49%, Smashes count +2 |
| Level 20 | Until an ally takes 3 actions. For all allies ATK+1200%, movement distance +300%, Smash range +50%, Smashes count +2 |
↑ The items placed are