(SSR) Josuke Higashikata and Mikitaka Hazekura (Limited)
Jump to navigation
Jump to search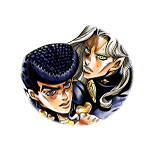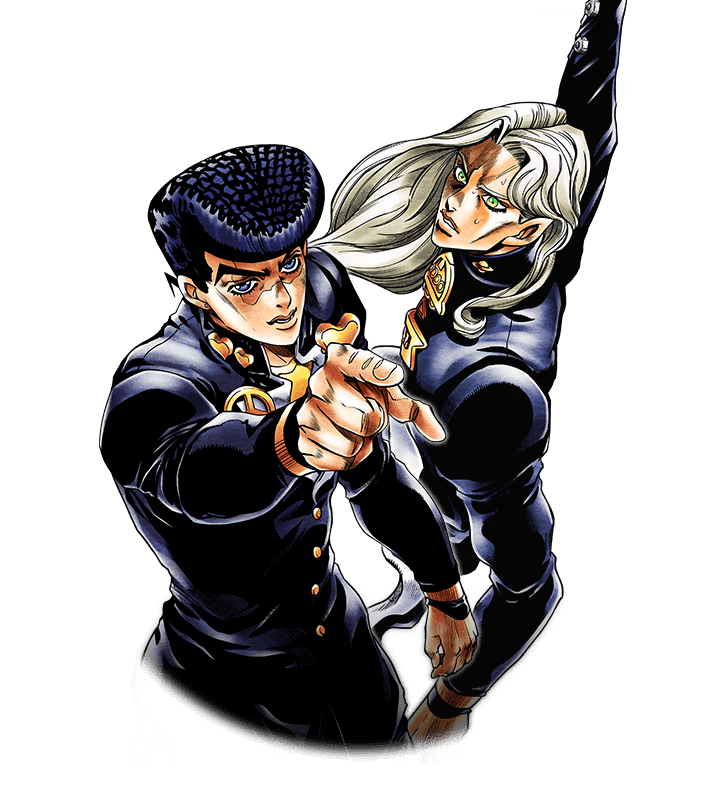 東方仗助&支倉未起隆

Info
Rarity:

Josuke Higashikata
Mikitaka Hazekura
Stand User
Attribute:

Diamond Is Unbreakable

Stats
Attack:
3530
4960
HP:
7200
10170

---

Upon meeting the self proclaimed high school alien, Josuke thought "I've got a great idea"

Main Info
Abilities
Leader Skill
Strange cooperation
Green attributes and Stand users HP+80%, ATK+50%, movement distance +50%
Command Skill
Wait for another 10 seconds...
Attract the farthest enemy and deal 5000% damage to enemies within range (large circle) centered on that enemy, ignoring some defense skills!
Ability


Dual Standby
3
At the start of the Round, it will be forced to Standby, and for 2 turns, allies on the field will be ATK+500%, movement distance +100%! The number of allies that can appear in the field will decrease by 1 until you appear!
Break Skill

Madness invalid
Disable the effects of area skills Madness

Confusion tolerance
Disable the effects of area skills Confusion