(SSR) Muhammad Avdol (My flames can move freely)
Jump to navigation
Jump to search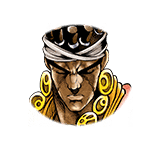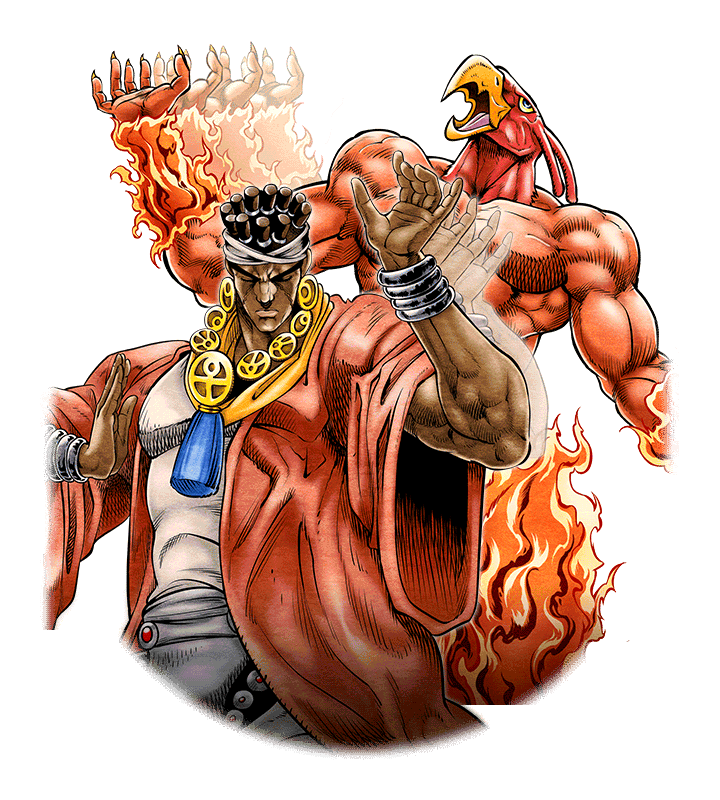 モハメド・アヴドゥル

Info
Rarity:

Muhammad Avdol
Stand User
Attribute:

Stardust Crusaders

Stats
Attack:
3720
5520
HP:
6890
9720

---

He has an honest and serious character, and becomes the chief strategist of the Crusaders. He was born with a stand, and has a deep knowledge of them.

Main Info
Abilities
Leader Skill
We must hurry
Red attributes and Stand users ATK+150%, Smash range +50%
Command Skill
See also: Scaling
My flames can move freely
Deal 800% damage to enemies within range (large circle) and for 2 turns reduce their ATK and movement distance by 30%! Furthermore, the enemy's Command Skill state is canceled!
Ability


You're the one who was killed
3
For 1 turn upon field appearance, avoid 99% of contact attacks and deal 600% counter damage and stop the enemy from moving! Furthermore, reduce their movement distance by 25% for 1 turn!
Break Skill

Fear invalid
Disable the effects of area skills Fear

Destruction
You can destroy area skills up to 1 time
Scaling
My flames can move freely

| | |
| --- | --- |
| Level 1 | Deal 800% damage to enemies within range (large circle) and for 2 turns reduce their ATK and movement distance by 30%! Furthermore, the enemy's Command Skill state is canceled! |
| Level 20 | Deal 200000% damage to enemies within range (large circle) and for 2 turns reduce their ATK and movement distance by 50%! Furthermore, the enemy's Command Skill state is canceled! |
You're the one who was killed

| | |
| --- | --- |
| Level 1 | For 1 turn upon field appearance, avoid 99% of contact attacks and deal 600% counter damage and stop the enemy from moving! Furthermore, reduce their movement distance by 25% for 1 turn! |
| Level 2 | For 1 turn upon field appearance, avoid 99% of contact attacks and deal 674% counter damage and stop the enemy from moving! Furthermore, reduce their movement distance by 26% for 1 turn! |
| Level 3 | For 1 turn upon field appearance, avoid 99% of contact attacks and deal 747% counter damage and stop the enemy from moving! Furthermore, reduce their movement distance by 28% for 1 turn! |
| Level 4 | For 1 turn upon field appearance, avoid 99% of contact attacks and deal 821% counter damage and stop the enemy from moving! Furthermore, reduce their movement distance by 29% for 1 turn! |
| Level 5 | For 1 turn upon field appearance, avoid 99% of contact attacks and deal 895% counter damage and stop the enemy from moving! Furthermore, reduce their movement distance by 30% for 1 turn! |
| Level 6 | For 2 turn upon field appearance, avoid 99% of contact attacks and deal 968% counter damage and stop the enemy from moving! Furthermore, reduce their movement distance by 32% for 2 turns! |
| Level 7 | For 2 turn upon field appearance, avoid 99% of contact attacks and deal 1042% counter damage and stop the enemy from moving! Furthermore, reduce their movement distance by 33% for 2 turns! |