(SSR) Polnareff and Avdol (Silver Chariot and Magician's Red)
Jump to navigation
Jump to search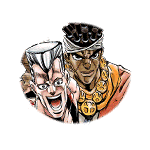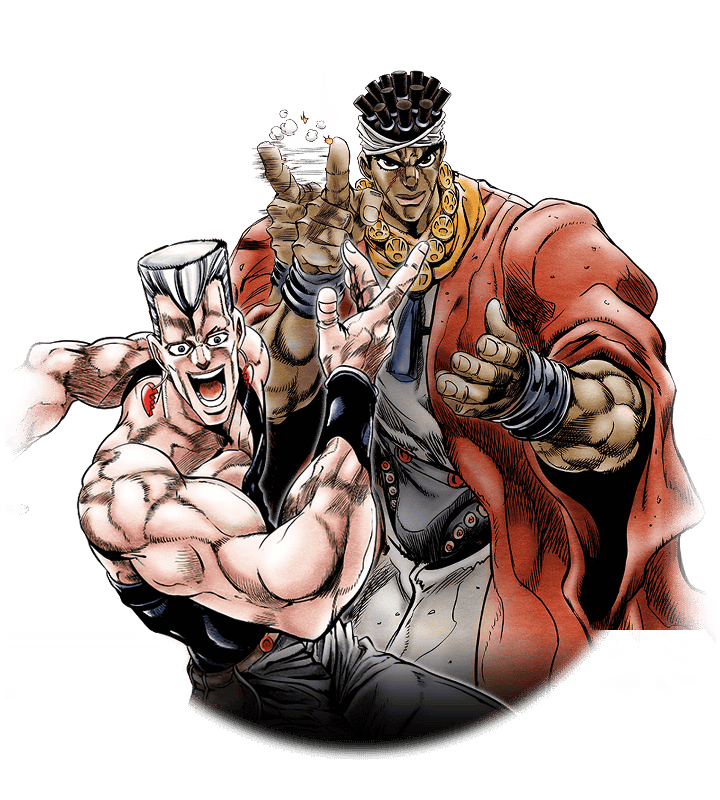 ポルナレフ&アヴドゥル

Info
Rarity:

Jean Pierre Polnareff
Muhammad Avdol
Stand User
Attribute:

Stardust Crusaders

Stats
Attack:
5690
HP:
8930

---

The two fought in a battle to the death as enemies, but through their battle they built a relationship as reliable friends, despite their differences.

Main Info
Abilities
Leader Skill
Reunion
Stand users HP+70%, at the beginning of each turn increases Skill Gauge by 2
Command Skill
Silver Chariot and Magician's Red
Consume all of the Skill Gauge and activate! Deal 100% defense ignoring damage per 1% of Skill Gauge consumed to enemies within range (large circle) and gain 10% Skill Gauge for each enemy defeated. Furthermore, avoid 100% of contact attacks for another 1 turn!
Ability


Mega Fire Bomb
3
Smash will be replace by Firebomb! Firebomb will destroy all items on the field and deal 1000% within a range (large circle) from each item!
Break Skill

Confusion invalid
Disable the effects of area skills Confusion

Mischief tolerance
Disable the effects of area skills Mischief