Guide:Early Ranking
Jump to navigation
Jump to search
This guide it's basically teaches you how to farm diamonds, so you go all-in during a specific Summon Banner that we call SP Gacha Banner in order to get your own units for a nearly guaranteed good start. This guide is based on my own experience from mine alternative account.
Some early knowledge thats a must-know
[
edit
|
edit source
]
The banner we play for this guide is the only one that (usually) has SP units.
Your box size by default is 100 units and the game won't increase it unless you pay with diamonds or an occasional maintenance adds 50. You have to pay up 20 diamonds so you get a total of 200 slots on your box. To access the menu just tap the diamonds icon in the right top of the screen and select the third option.
Being smart and making the best of your stamina to rank up ASAP is important. (later I'll make a board to guide people on this)
Before going on a 0 Stamina mission, try to use your stamina on other basic stuff, like Stardust Adventure or Diamonds Unbreakable missions.
Until rank 100, all daily materials cost half stamina, use those max out stamina efficiency when needed to rank up.
Don't revive on early missions, it's totally useless. Muda Muda...
How to farm diamonds using an assist unit
[
edit
|
edit source
]
Once you finish the Tutorial Missions and the game allows you to play on Special Quest and Diamond is Unbreakable tabs, that's when the real game starts. All missions gives diamonds on first time completion in this game (except for the most related to resource, like materials, gold, metals, etc).
On Special Quest, as you can see on this image, there are some missions have already been cleared once, those missions were free stamina charge until its first completion like the one that has the Blue square highlighted. There are also some missions that are not free of charge, but they are fairly easy to complete (be wary of some 25 stamina on daily material as they may preemptively attack and might 1 hit ko you). Your daily objective is to complete all missions on Special Quests that cost until 40 stamina, and you can do it because of a specific friend ability from SSR Shigechi (it may sound boring but its absurdly helpful).
Going in a quest, it'll show the available friends to be brought on mission, you'll have to search for Shigechi or some White equipped with his ability which is called Dimensional Attack - [特殊]ディメンションアタック; it changes your Smash to a special move that buffs own ATK and deals various layers of damage on the whole screen.
Once in the mission just throw the friend unit and use his "Smash" altered move, it should be able to carry you on all missions that costs until 30 stamina and possibly the 40 stamina ones if you bring some good help.
Day by day the encounter missions will change, so you can farm daily high amounts of diamonds until you get in a good oportunity for the SP banner. On my alternative account i've managed to bring 700 diamonds in a month worth farm barely playing it. Complete whatever mission you feel like to, but don't focus in 45 stamina or higher missions because it will be frustrating unless you have your own team.
How many Diamonds per mission?
[
edit
|
edit source
]
There will be some point when the encounters are pretty easy o just you already beated the daily ones. In these cases, you can try to beat hard ones. Here is a list with the diamonds you can adquire after beating them.
Encounter Quest:

45 Stamina - 1 Diamond
40 Stamina - 5 Diamonds
30 and 20 Stamina - 5 Diamonds

Expert Challenge - 8 Diamonds
Tower Battle

1 Diamond per floor played

Ultimate Mission

60 Stamina - 8 Diamonds
50 Stamina - 8 Diamonds
40 Stamina - 4 Diamonds

Technical Battle - 1 Diamond
Limit Battle

15 Stamina - 3 Diamonds
10 Stamina - 2 Diamonds
5 Stamina - 1 Diamond

Campaign Quest

15 Stamina - 2 Diamonds
10 Stamina - 1 Diamonds

Expert CC - 15 Diamonds (Chest reward)
Campaign Quest - 2 Diamonds
Total diamonds available
Story mode - >700

Phantom Blood - 95
Battle Tendency - 121
Stardust Crusaders - 312

Stardust Crusaders (Part 1) - 157
Stardust Crusaders (Part 2) - 92
Stardust Crusaders (Part 3) - 63

Diamond Is Unbreakable - >165
Vento Aureo - N/A

Encounter Quest - >1450
Ultimate Mission - >560
Expert Challenge - 152
Campaign Quest - >74
Grinding static campaigns smartly
[
edit
|
edit source
]
The game has two missions tabs thats not timed, Stardust Adventure and Diamond is Unbreakable, the problem with those is that they usually don't give as much rank exp as the missions from Special Quests tab.
Usually you should go on Stardust Adventure when on need of diamonds or when you have stamina to burn.
On Diamond Is Unbreakable tab things gets a little complex. You should rush it so get the diamonds, units and Turtle Stamps (
Kameyu Stamp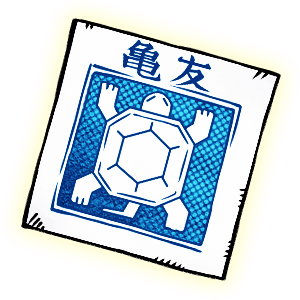 ) for the clears but you shouldn't play the EX Missions unless you are prepared to clear using your own units, because you get special prizes if you finish them at least once using your Leader as MVP. Getting the Antonio Zeppeli will help you a lot on this.
What to get from Turtle Stamp Exchange?
[
edit
|
edit source
]
Turtle Stamp Exchange Shop is a special shop thats featured on Diamond Is Unbreakable tab which uses the Turtle Stamps as currency, it's main importance is the SSR units that can be bought (if you feel very hyped about getting SSR units, you can refresh yourself here before doing the SP Gacha banner). The shop refreshes weekly as the free stamp on the episodes banner.
Previously we had very easy to pick choices for what to get from Stamp Shop, but now the list is becoming very big and had lot of good stuff so you should ask the community for the best options on the occurring set.
Getting 525 diamonds and playing it relaxed
[
edit
|
edit source
]
Once getting 525 diamonds, you have enough diamonds to make 15 multi-summon on SP Banner, the best option possible for the most guaranteed SSR units. Just wait until the next one and then all in, even if the featured unit is not that good, the pool is good enough for you to all-in roll. Happened once that a SP Gacha banner featured a free begginers exchange ticket on each 4 multi-summons, proven not to happen everytime but may comeback.
When SP Gacha Banner is up, GO ALL IN AND FULL HAM
[
edit
|
edit source
]
Once finished with summoning, ask the community for hints to whats the best strategy you can come up with your results. Congrats on your new buds and welcome to the real JoJoSS game.
Absolutely not. The game is pretty generous in terms of giving free Diamonds and guaranting units on certain steps. Each week you can get Diamonds from Events and new Quests.
Anyways, if you wish to re-roll you can reinstall the app. If you have root access you can avoid to redownload the full app just deleting the file application.db located in /data/data/com.bandainamcogames.jojoss/files/Documents.